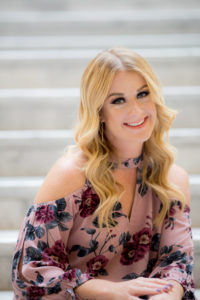 PINIMAGEI grew up in sunny California playing in the mountains and at the beach. About 5 years ago my family and I moved to Utah, and we are more than thrilled to call it home. I enjoy doing a lot of things out doors and love what Utah has to offer. Another one of my favorite things to do is cook and eat delicious food. I care deeply about my family and friends; I desire to spend as much quality time with them as possible.  I am also blessed enough to be a mom to two beautiful children who are my pride and joy. They inspire and challenge me each and every day.

I have been doing hair and makeup for over 8 years and can't get enough of it! I have a cosmetology license from Paul Mitchel in CA. I have worked for various different salons and beauty companies both in California and in Utah. I passionately believe in the uniqueness of individual beauty and only desire to enhance that, not change it. I love to get to know my clients on a personal level and make them feel pampered and the best version of themselves. 
I am an onsite hair and makeup artist and, therefore, can show up to any location my clients desire. I have traveled doing hair and makeup to several cities in California including, Monterey, Napa, Fresno, and San Diego. Here in Utah I have been all over Salt Lake, Park City, and Heber as well as Saint George.

I am passionate in believing that beauty comes from the inside out. Every client is an open canvas of individual beauty that I am blessed to work on.